Article writing is a proven method of generating traffic to your site. No hype here, it works, and it works well.
After reading your interesting article, the reader clicks on your link in the last paragraph to learn more. Every article I have read about Ezine article writing has been quite honest in stating that Ezine is a proven traffic generator, but that it requires work.
That is does. If you are a newbie, this article has information that will get you off to the right start. If you are an experienced article writer, let us review the steps to see why the process requires so much work, and what we can do to lessen the time required.
The first step is to write an interesting article on a particular subject. The article should be over 500 words, as that is a requirement of most submittal sites. Be sure to read the Submittal Guidelines of each site before submitting your article.
Next comes the preparation of a list of sites to submit your article. The person who said "easier said than done" must have been an Ezine article writer! The accepted guideline is to submit your article to at least 100 sites, but the more the better. Using Internet sources I made a list of 100 sites, but as I checked them out the list was suddenly reduced to 25. Some sites were no longer in operation, some were simply not article submit sites, others were subject specific, not applicable to my subject, and other problems. Eventually, from a list of around 300, I finally compiled my initial list of 100 sites to submit my article. This was a time consuming task.
Next comes the submitting of your article to various article sites. This is pretty straightforward. Visiting a site for the first time will require becoming a member. This involves filling out a short information form, perhaps submitting a photo, and then activating your account from the authorization sent to your listed e-mail address. Subsequent logins to the site are much faster as one can go directly to Member Sign In and then to Submit Articles. Now it is time to submit your article. Select a Category, then cut and paste each element of your article from your word processor to the data input form on the site. Cut and paste the Title, Summary, Body, Resource Box, Bio info, and Keywords into the form on the site. Sounds easy, it is easy, but again a tedious time consuming process.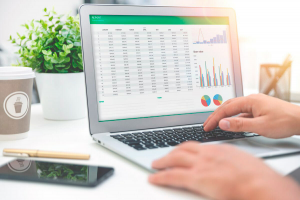 Recognizing this as a very real problem, a number of innovative companies have come up with tools to lessen the time required to submit an article. No, I am not talking about Robot systems that are frowned upon. In fact, even if such systems were allowed would you really want the article that you worked so hard on, submitted without seeing that it was done properly?
This is where the article submitter program comes into play. These programs allow you to submit your articles to hundreds of article directories and can save you an incredible amount of time in doing so. You simply enter your article details into the software once, and then select the directory you would like to submit to. The software will then, automatically fill in all of the submission criteria for each directory and allow you to quickly submit your articles.
Try one of these programs, and take advantage of one of the easiest ways to submit articles and generate traffic to your website. Stop wasting time on list building and cutting and pasting.