1. Free directories: directories are perfect for customers that are searching business for a particular topic.
What's great about them is that you only have to post once and they are good for long periods of time. It saves a lot of your time when you don't have to resubmit your information every week or every month. The bad news is most of your traffic won't come from here. I still feel it is worth it to get your link out there. Just take one day and set it aside for posting to free directories. You won't need to do it again for at least 6 months.
2. Classified Ads: These are great for work from home businesses. Think about it. Where do people go when they are looking for a job? That's right-the classifieds. The only downside to classified ads is that you have to resubmit them quite frequently. Once you find which classifieds bring you the most traffic you can concentrate on them and weed the others out. So it is really more time consuming in the beginning, and doesn't have to be later on when you get the hang of things.
3. Free article submissions/ezines: The best way to inform others about your product or service is to write an article about it. In your authors resource box, you can tell readers about yourself and where they can go to check out your product or service. This is also an excellent way to get free links to your site if you have one. There are a lot of webmasters out there who are looking for good articles they can post on their site. If they post yours, that is another site that is doing the advertising for you. All for free.
4. URL Submissions: Probably the quickest and easiest thing to do to advertise your site. Just type "Free URL submission" in your search engine. When you get a list just enter the URL you are promoting and click submit. That's it. It only takes a few seconds and your done. Just set a day aside once every 3 months and do this.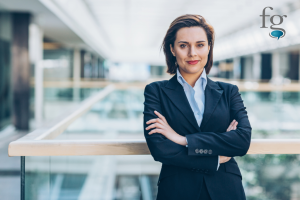 5. Forum Posts: Put your product or service website in your signature file when you sign up on some forums. It will be displayed every time you make a post. Try to look for topics that you have some knowledge on, and can give a relevant answer too. Do not spam anyone, you will get kicked off the forum and you will get a bad reputation. Get involved asking and answering questions that pertain to your area of business. Forums are great because once you make a post it stays there forever. It will get moved to the archives eventually, but someone could still find it if they were searching the archives. Yes, there are many people who do.
6. Traffic Exchanges: Probably the most time consuming way to advertise for free, but definately the most effective. Most forums I have visited have said in many posts that they received a lot of their profit from traffic exchanges. If you don't want to spend the time surfing for credits, you do have the option of buying them. I would look into a program that lets you surf multiple websites at once like crazy browser. There are others and they are free to download. That way you can just spend one hour a day and get all your surfing in at once.
7. News-groups: Become involved in a group that has to do with your kind of business. You can usually mail the group once per day, but I would encourage you to find something fresh to talk about each day. People will tune you out if they see the same message all the time. Remember to never Spam anyone. Only join groups with the same interests as yours. In other words, don't sign up for a recipe swapping group when you are advertising shaving cream.