Business in the UK face many challenges as the economy tightens but recruiting the right staff is one hassle that can be solved by working with good external recruitment consultants.
The search for suitable, motivated staff is one of the greatest challenges a business faces as this can change the dynamics of how the business performs.
Employee referral schemes
Many companies are now finding Employee Referral Schemes can successfully work and currently 38% of UK employers used employee referral schemes as a way of finding staff. Prospective candidates will generally tell their friends when they are thinking of a change. They could be friends of the staff members. Therefore, the staff members should know about the vacancies and be encouraged for referrals. They should be offered with good incentives for the same. If staff members are happily working with the organization, and are getting paid for introducing their friends, they would be eager to suggest the good candidates for recruitment.
Candidates who are familiar with the job market scene will be aware that not all recruitment agencies are equal. The intense competition that exists within the job market in general suggests that there are a large number of recruitment firms and many of them provide sub-standard services. This means that there are a limited amount of recruitment agencies which have what it takes to provide candidates with the recruitment solutions and results which they desire.
Head Hunters
Finding the people you need to run your business is not an easy task and his is why many more businesses are turning to specialist recruitment companies to find the right staff. Another challenge that businesses face are head hunters. Because in many industries there is such a skills shortage head hunters are recruited to find suitable staff in existing work from competitors companies. Head Hunter then matches these with available jobs.
The recruitment staff will then search their database of applications to identify suitable candidates for the position. Left uncontrolled, this can lead to successful companies bleeding staff and finding it difficult to deliver projects. As any manager or Director knows, finding the right staff for your business is essential.
The Internet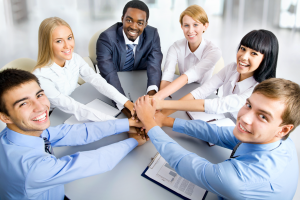 The internet is being used by more and more people for almost anything imaginable. Whereas some individuals use the internet for play and games, many are finding it very useful for work-related things. One site that is being used by many individuals and businesses is online recruitment. Example after example can be given showing how effective this is for helping someone find suitable employment.
There are many online recruitment companies on the web. Each of them offers you some unique feature to entice you into purchasing a membership and using their site. Often, there are review sites where you can do reviews on the online recruitment sites to see which one is used more and which one is rated higher. As with anything you purchase, it is always a smart idea to not sign up for the first thing you see. Some of them will show you an online recruitment example of what they can do to help you find employment or employee if you are a business that is seeking workers.
Summary
Whatever your decision about finding the right staff for your business you decide one thing you can be assured is that all business in most sectors are facing the same problem. Once you have recruited the staff then keeping them happy and retaining their services is for another time!