Since 1997, MLM Insider in conjunction with Network Marketing Today Magazine runs the biggest year round global Internet voting poll open to everyone in the industry.
The purpose; is to know which company is the best in the industry based on the public votes. Thousands of votes were cast for well over 200 companies for the best company in 2005. The voting poll for 2005 is now closed and the results are to be announced shortly.
The previous year (2004) winner, USANA Health Sciences, a public listed nutritional company on the NASDAQ (ticker symbol "USNA"), reined as the Number 1 company in the industry for a record breaking 7th year in a row. No other company has won this esteemed recognition more than twice. USANA has more than tripled the record. The questions remains for thousands of onlookers, was 2005 USANA's year again?
This year, the number one network marketing resource web site and information portal in the world, The MLM Inside Online, is back again with a new web site look and a new offering to its tens of thousands of visitors and subscribers worldwide.
Instead of a brief outline of the past year votes, the 2005 Best Companies in Network Marketing publication for 2005 will be made to serve the wider audience of the ever growing Network Marketing industry.
The 2005 publication will be featured in an electronic book flash format with over 100 pages of valued information. Every network marketer on the planet will be able to use this e-book to its fullest as it will include exclusive articles, informative due diligence guides, handy tips, practical resources, and of course the results for the 2005 votes and MLM Insider Editor's choices. To expand even further, the top ten companies and top ten generic MLM trainers will have individually dedicated full page write-ups on them to give all readers the needed insights on the proud companies such as: information on their management, their products, their distributor support, compensation plan, longevity and many more invaluable information to help the prospect looking for a good opportunity, existing or new distributors and other esteemed individuals.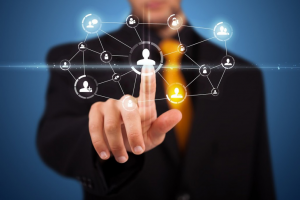 Also inclusive in the 2005 publication will be the latest demographic survey results for male and female distributors who are involved in Network Marketing, This is a very important survey that will allow distributors to hone in on the exact target market that best represents just what kind of people are involved in network marketing today. They will then be able to create a recruiting campaign towards other people of this same demographic that are not yet involved and have a greater chance of sponsoring them in to their respective opportunities. Imagine how much can be saved by buying the right kind of lead or advertise in the right magazines.
This once a year e-Book will be officially released to the public direct from The MLM Insider Online and its exclusive partners the first week of February 2006. The price tag on this e-Book is $5.50. Alternatively, there will be a CD Version of the "2005 Best Companies in Network Marketing" publication available for $12.95. Shipping and Handling is inclusive for deliveries to the USA.
For a limited time only, you'll be able to pre-order the e-Book version or CD version and save $1.75 or $3 respectively on each if you order before the 25th of January 2005. Hundreds of copies have already been sold and it is expected to be the biggest sell out ever this year.