Sending direct mail to current and past business customers is an easy way to improve existing customer relationships, and drive revenue and profit growth.
This article discusses three strategies that are consistently profitable across varied industries: (1) Refer-a-friend campaigns (2) Getting former customers to buy again and (3) Converting past enquiries into sales. Direct mail is one of the most powerful, yet underutilized, ways that you can use to nurture customer relationships and drive increased revenue and profits. In this article we'll cover three types of direct mail that we've used in our own business and in those of our clients with profitable results.
To implement these ideas, all you'll need is an "in-house list". Your in-house list contains the names and contact details of current and former customers. If you don't already have a system for collecting this information, start now – your in-house list is a valuable business asset.
Idea 1: "Refer-a-friend" campaign
Word-of-mouth advertising is extremely effective (and cheap!), yet few businesses actively pursue referral business.
Send a letter to your current and former customers. Thank them for being your customer, and explain that you'd like to offer value to their friends and family, who might also benefit from your product or service. Actively ask your customers to refer their associates to your business. A well-worded letter like this jogs your customer's memory, and an added incentive to act will normally increase response even further.
You can decide on a suitable incentive based on several factors: What kind of offer you think will appeal to your customers, your cost structure, and the lifetime value of every new client will be important considerations.
Common incentives are "Buy one, Get one free" offers, discounts or special packages, discounts on the first part of a multi-period contract, waiving joining fees or setup costs, or gifts (e.g. subscribe now and get a free diving watch).
As with any direct mail campaign, you can increase response in a number of ways: Firstly, you should test different approaches and compare response rates. You'll find that not all direct mails are created equal, so it pays to test different headlines, letter content and incentives at the start. Once you know what works best, you can reuse the same approach in future mailings.
You can also increase response by segmenting your list into different customer classes, and mailing only to selected segments. [See related article: Database Marketing].
By reminding your customers to "spread the word" every year or so, you can grow your customer base substantially. Your website, regular emails and other communications should also provide opportunities for your customers to introduce their friends and family.
Idea 2: Come back, I beg you!
This idea is an incredibly simple way of increasing customer satisfaction, and the value of your customer base. Yet hardly any businesses do it.
Simply send a letter to former customers – people who haven't purchased from you for a while – and ask them to come back. The definition of a "former customer" will differ from business to business. Use your intuition, then test a few different timing approaches (e.g. 3 months, 6 months and 1 year without purchase).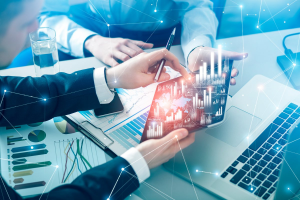 Express concern that you haven't heard from them lately, and that you've missed their business. Then offer them an incentive to come back and deal with you again. You'll also have to address the possibility that they had a problem with your product or service. By apologizing and fixing the problem, many customers will come back to you – but even if they don't at least you know and can do something about preventing the same problem in future.
If you have your customers' telephone details, you can follow up with a courtesy call to help rectify any problems if they exist. This follow-up call is a service to your customer, and shouldn't be a pushy sales call. Most customers will appreciate your effort.
Asking former customers to come back is a great way of stimulating additional business, but it's also a great way to gain insight into how to improve your business and stop problems from recurring in future.
Idea 3: Can we help you after all?
Often customers make an enquiry, but don't make a purchase. What happens to those "unconverted leads" in your business? That person was interested enough to contact you at one stage, and they might still be in the market to buy now (or at some time in the future)…that sounds like an opportunity.
Get in touch with past enquirers and find out what happened…was their need for your product or service solved? Was there any misconception or miscommunication about your product or their needs that stopped them from purchasing? Perhaps you could put that right.
In many cases, the enquirer won't have a need for your product or service immediately (they may have bought from the competition, they may have changed their mind etc.). However, they may very well be in the market again in future…